Sunsational Summer is a Giveaway Hop being hosted by
My Mommy's World, Taking Time for Mommy, And The Little Ones Too and Put A Little Umbrella In Your Drink
It runs from June 7-20.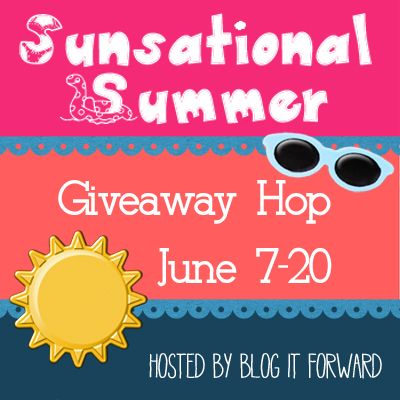 Details:
• Dates: June 7-20, 2012
• Sponsor the minimum $25 prize for this blog hop. Start looking for sponsors with "summery" products!
• Free participation with a blog post announcing this event. Or pay $5 if you don't want to post an announcement like the one you're reading now (PayPal email for payment: clarinet0921(at)live(dot)com)
• No Captcha or Word Verification during the entire duration of Sunsational Summer
• Fill out the form here with your information to participate
• Send a request to join the Facebook group Blog It Forward. It will keep you up to date with everything Sunsational Summer related. You will receive the link after you register.
•
For Paid Blogger Opps, Subscribe here (Check Mark Only "Blogger Paid Opps" Option)

• Sign Up For CelebrateWomanEvents & Online Parties To Truly Experience Gift Giving and Receiving (Check Mark Only "Online Parties" Option)
• Please contact Celebrate Woman Today with questions or to see your business or blog featured on the next big event!
by Laura Gontchar
Skimlinks
This post may contain affiliate links.